22 Reasons to Go Solar in 2022!
Cape Fear Solar Systems installs the best, most efficient, and most durable solar products from the finest manufacturers. All of our installed systems utilize superior technology and performance that has no peer. With several options to fit your needs, our solar panels are backed by a 25-year combined power, performance, and labor warranty – the best in the industry.
Here are 22 reasons to go solar with Cape Fear Solar Systems now:
1. Major savings
Although the amount of money saved from going solar varies on a project-to-project basis, by going solar with us, you can expect to reduce your electricity bill and instantly save up to 30-80% or more on your utility payments. Factors such as available roof space, house orientation, roof pitch, your current energy consumption, and your future home plans all affect your potential solar savings.
2. Utility costs are on the rise
The price of energy is skyrocketing. In October, House Bill 951 (also known as "Energy Solutions for North Carolina") was passed with goals of reducing utility companies' carbon emissions by 70% by 2030, making them completely carbon neutral by 2050. With these proposed decreased emissions comes increased electricity costs, as a provision of the law allows utilities to propose multi-year rate plans. The best way to lock in electricity prices and avoid unpredictable energy expenses is to go solar!
3. Energy independence
In addition to budget stability, personal energy independence can decrease or eliminate your homes dependence on outside sources for power, providing you with reliability, security, stability, and most importantly, peace of mind.
4. Take advantage of the 26% Federal Tax Credit
Owners of newly installed solar panels qualify for the federal solar Investment Tax Credit (ITC). The ITC will provide a 26 percent tax credit on installation costs for systems installed by the end of 2022. For most homeowners, this effectively translates to a 26% discount on your residential solar system. So, if your system costs $20,000, the ITC would enable you to claim approximately $5,200 as a credit on your taxes.
5. Net Metering
Your solar energy system can not only reduce your energy expenditures, but also earn you money through net metering! When your system produces more energy than you use, the excess energy will be exported back into the grid. At the end of the month, you will receive a credit on your energy bill for the surplus!
6. Fast return on investment
Smart homeowners are taking advantage of the superior return on investment that modern solar technology offers. While solar may seem like a big purchase up front, it is the investment of the century that quickly pays for itself through energy savings over the life of ownership. The payback schedule is accelerated by the 26% tax credit.
7. Increase the value of your home
The National Renewable Energy Laboratory (NREL) found that every dollar saved on energy through solar increases home value by $20. That's a return on investment of 20 to 1. Furthermore, according to an article published by Zillow in 2019, homes with solar-energy systems sold for 4 percent more on average than comparable homes without solar power. For the median-valued home, this translates to an additional $9,200. Additional solar investments, such as solar batteries, can only help maximize the value of your home energy system, turning solar savings into even larger profits.
8. Don't forget about North Carolina's property tax exemption!
North Carolina has been offering a property tax exemption for installed solar systems since 2008 to offset the increased property value caused by solar installations. As a homeowner the property tax exemption applies to 100% of the system's value.
9. Great financing options
We partner with solar-specific financial institutions that offer rates as low as .99% upon credit approval. From 1 year same-as-cash options to 25 year options for an incredibly low payment, we are sure we have the best option for you.
10. Reduce your carbon footprint
Solar panels derive clean, pure energy from the sun. By installing solar panels on your home, you are helping combat greenhouse gas emissions and reducing our collective dependence on fossil fuel.
11. Maintain electricity even during power outages!
Solar alone will not allow you to have power during an outage. Many homeowners who decide to go solar choose to also have battery storage systems installed. These battery backups, such as the popular Tesla Powerwall, have the incredible capabilities to continue producing power even when the power goes out. Although not required, battery storage systems are the smart choice for customers seeking to power their critical loads (such as refrigerator, freezer, modem/router, etc.) during a grid outage.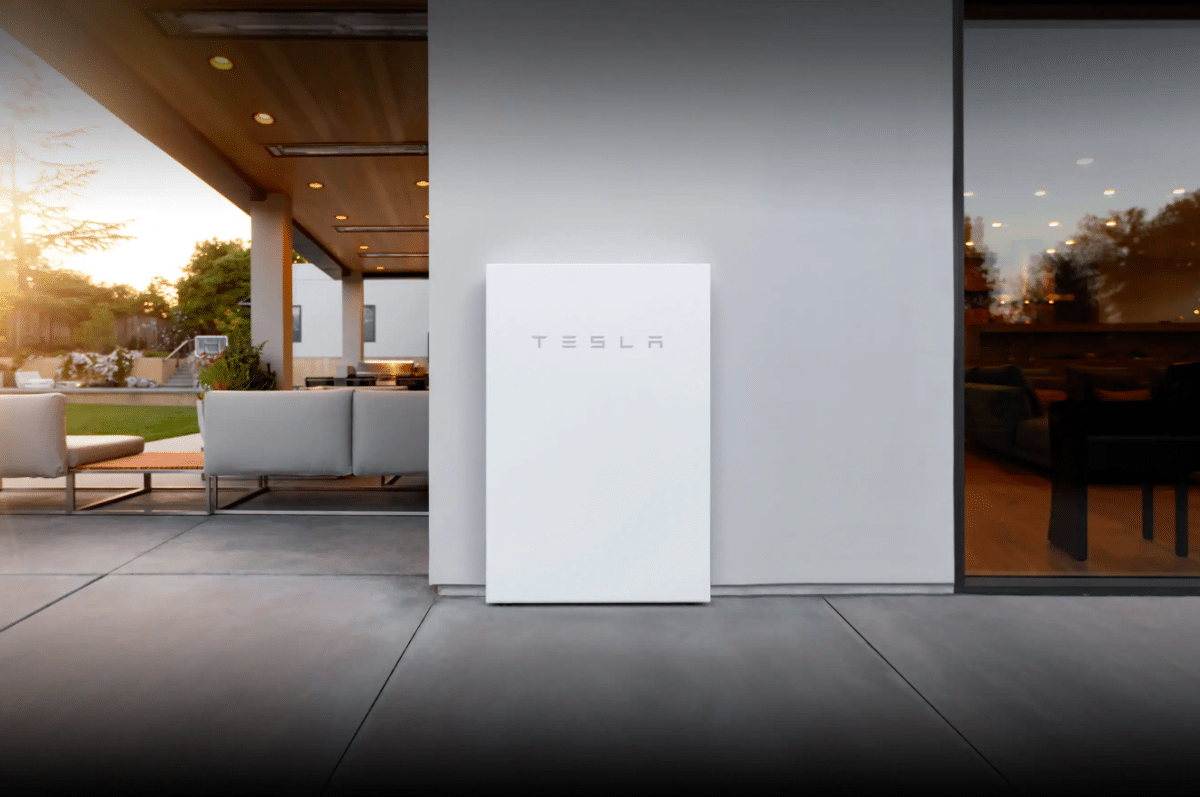 12. Take advantage of Energy-Efficient Mortgages
An energy-efficient mortgage, also known as a green mortgage, is a financial loan product that allows you to fully pay for and finance energy-efficient improvements under favorable terms. Simply put, these funds are designed to help you finance eco-friendly home upgrades. These renovation projects can range from insulation to solar!
13. The Cape Fear Solar Power Production Guarantee
Cape Fear Solar Systems has been installing panels backed by 25-year combined production, power, performance, and labor warranty – the best in the industry – since 2007. Our dedicated service team monitors every single system we install, and its power production. Our promised savings will match reality. If not, we will pay you the difference.
14. Withstand coastal conditions!
All our systems are designed to withstand the required 130-140 mph wind loads. There are specific building codes in place to ensure your solar panels are secure, even when experiencing high wind loads, which are common in Southeastern, North Carolina. Our products and balance of system materials meet these requirements to obtain the required permits, pass the final inspection, and provide you with durable solar energy solutions. It is not uncommon to see shingles lost from a roof surrounding the area where solar panels were installed. In other cases, roofs have been lost completely with solar panels still attached! If you live in our hurricane-prone area, this is another great reason to hire a local contractor experienced in designing and installing systems built to withstand the harsh coastal conditions. Our 3000+ installed systems have sustained, without damage, hurricanes Irene, Matthew, and Florence.
15. No scheduled maintenance
Well designed and installed solar systems require no scheduled maintenance. Our regular rains typically keep the panels clean; however, during the heavy pollen season, it never hurts to give them a good rinse with a hose. At your request, we will inspect our work 12 months after your system has been turned on at zero cost to the homeowner. We may also recommend installing a squirrel guard, if we discover potential damage by rodents in your area.
16. Local matters.
Cape Fear Solar Systems is dedicated to providing an exceptional customer service experience in Southeastern, North Carolina – specifically areas in an approximate 75-mile radius of Wilmington and Raleigh. As your premiere local solar provider, Cape Fear Solar Systems offers straightforward and fair solutions. National companies often travel to the Port City or surrounding areas and overpromise solar production (eliminating an entire electric bill with a few panels). We will always provide accurate energy forecasts to customers, filled with comprehendible calculations and realistic results. National companies also utilize a high- and low-end pricing matrix, which allows the salesperson to overcharge you or propose an option that forfeits quality. Cape Fear Solar Systems is proud to serve as your local and reputable solar provider, offering fair and honest upfront pricing, since 2007.
17. No pressure!
National solar companies also often have high-pressure sales tactics aimed at convincing you to buy solar on the spot. A quick sales process is key for their business models, which typically do not include remaining in the area for long. This coupled with the advertisement of a large cashback promotion, when the cashback amount is hidden within the overall system cost, can sometimes seem like an appealing offer. We design and install a system tailored to your budget and your home's specific energy needs.
18. NABCEP Certifications
NABCEP stands for the North American Board of Certified Energy Practitioners and offers knowledge assessments, professional certifications, and company accreditation programs to renewable energy professionals throughout North America. NABCEP certified professionals install systems that are safer, produce more power, last longer, and provide a better return on investment. If you are considering solar, a NABCEP certified solar installer is your best bet. The NABCEP Installer Locator is an excellent source to find certified installers in your area. With a triple-certified President numerous certified staff members, it would be our pleasure to put our extensive experience to work for you.
19. Join the economic evolution
Despite recent tumultuous times, the rapid expansion of solar energy over the past few years has made the renewable energy industry become a major U.S. employer. The International Renewable Energy Agency, also known as IRENA, reported that jobs in the sector reached 11.5 million globally in 2020, led by solar PV with a third of the total. With huge strides in technology and the increasing demand for clean energy and efficiency, the renewable energy sector is booming.
20. New roof? Not a problem!
With the guarantee that your solar panels will outlast your roof, when the time comes to replace your roof, we can coordinate our schedule with your roofer to take the panels off. Once the roof is replaced, we will come back and reinstall the panels.
21. New home? Let's get to work!
You may be wondering why all new developments have a higher adoption rate of solar. Cape Fear Solar Systems partners with cutting-edge builders, architects, developers, and new homeowners to get recent movers on the road to energy independence! With our industry-leading insights provided by solar designers combined with the energy efficiencies that are now built into new homes, we work together to help new homeowners move closer to net zero energy usage.
22. Free consultation
Cape Fear Solar Systems offers a no-obligation and hassle-free solar consultation. We send out one of our project consultants who will work with you to co-create a design to fit your electricity needs. We also offer custom solar estimates in seconds using satellites on our website, here.
Your roof is a valuable space. When the sun comes up tomorrow, do you want to make power or pay for it? Contact us today for a free quote! 910-409-5533.