We made the Top Solar Contractor list again!
Although the COVID-19 pandemic is the immediate crisis unfolding at the moment, mitigating climate change is also an urgent issue. Solar PV installation is one way to help reduce greenhouse gases from fossil fuels and cut down on electricity costs. Solar Power World has recognized the efforts of solar contractors across the United States in its 2020 Top Solar Contractors list, where local solar installer Cape Fear Solar Systems ranked #1 as Residential Rooftop Solar Contractor in Southeastern, NC for the 8th year in a row.
The Top Solar Contractors list is developed each year by Solar Power World to honor the work of solar installers big and small. Solar firms in the utility, commercial and residential markets are ranked by number of kilowatts installed in the previous year. Companies are grouped and listed by specific service (developers, electrical subcontractors, EPCs, installation subcontractors, rooftop installers), markets and states.
"The Solar Power World team is so pleased to highlight more than 400 companies on the 2020 Top Solar Contractors list, especially during this unprecedented time," said Kelsey Misbrener, senior editor of Solar Power World. "All contractors featured on the 2020 list reported strong 2019 installation numbers and are continuing to stand tall this year."
Cape Fear Solar Systems also made the 2020 Top Solar + Storage Installers list a category that was added in 2019. Cape Fear Solar employs 23 workers who installed 1,749 kW's of solar power in 2019. Since its founding in 2007 the company has installed 5,712 kW's of solar.
"We are really proud of our installations. We have a highly trained and skilled staff and only use high quality materials. We are grateful that our customers continue to recommend us to their friends and neighbors—our business is growing because they trust us with their referrals," stated Robert Parker, senior project manager at Cape Fear Solar Systems.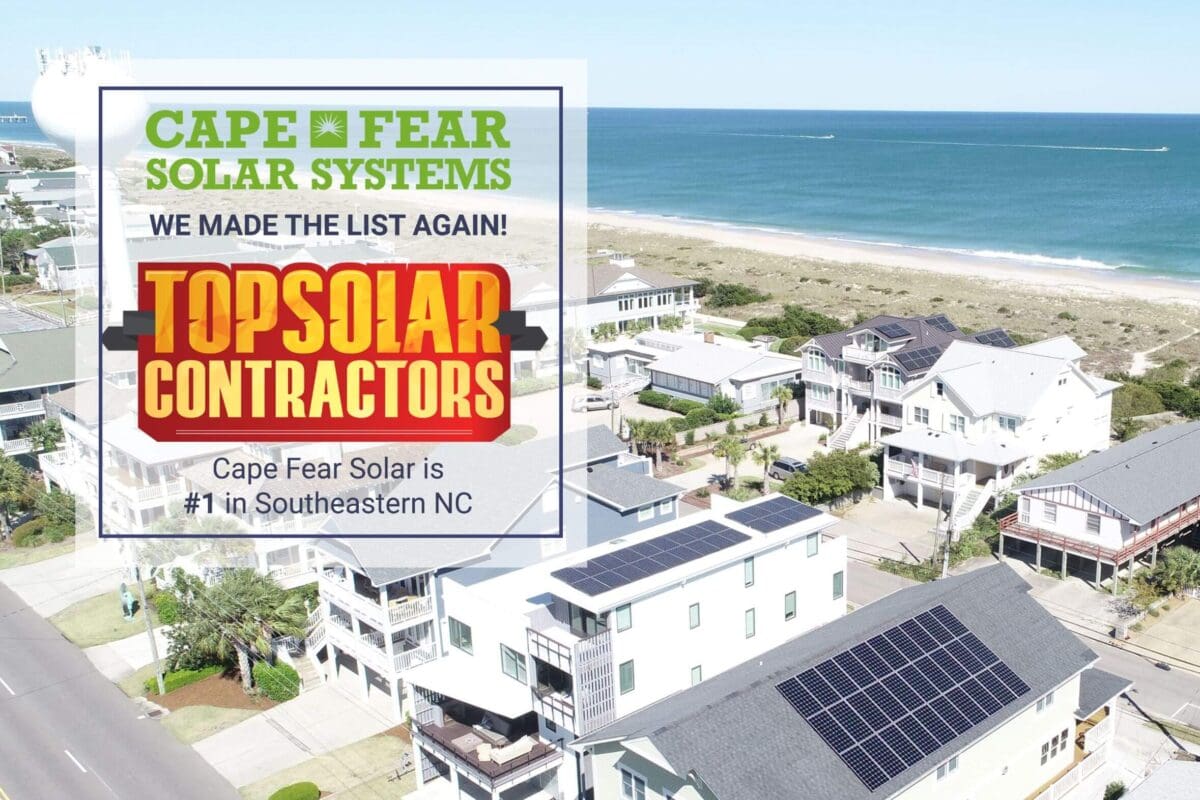 About Solar Power World
Solar Power World is the leading online and print resource for news and information regarding solar installation, development and technology. Since 2011, SPW has helped U.S. solar contractors — including installers, developers and EPCs in all markets — grow their businesses and do their jobs better.